Updated November 7, 2017

U.S. Army Infantry Aiguillette Cord for the M1902 EM Dress Blue Uniform
Breast Cords were originally introduced for the US Model 1902 enlisted men's dress coat  as a way to make a soldier's less fancy "dress uniform" into the prescribed "full dress uniform." The cords were officially discontinued in 1917, but some soldiers on ceremonial duties continued to wear them for decades afterwards.
Breast cords came in branch colors, and offered here is one in blue for infantry. These are original and rather rare cords and are in quite excellent condition. While these were sold for years through the Bannerman catalog today finding these can be quite difficult. Here is a chance to obtain a lovely example and complete that M1902 "full dress uniform" display.
Price $50 plus shipping
(Click images below for closer view)

Interwar Pattern Canadian "Snake Belt"

The Oliver Pattern belt – also known as the "snake belt" – was used by the British and Canadian forces prior to and during the First World War. This belt also remained in with Canadian forces until the 1930s.
Here is a late pattern version of that belt – dated 1929. This one features several grommets as a way to attach equipment. It was made by the Hugh Carson Company of Ottawa and is a very rare example, more so because it is in excellent condition.
Price $125 plus shipping
(Click images below for closer view)
Soviet Cold War Officer's Belt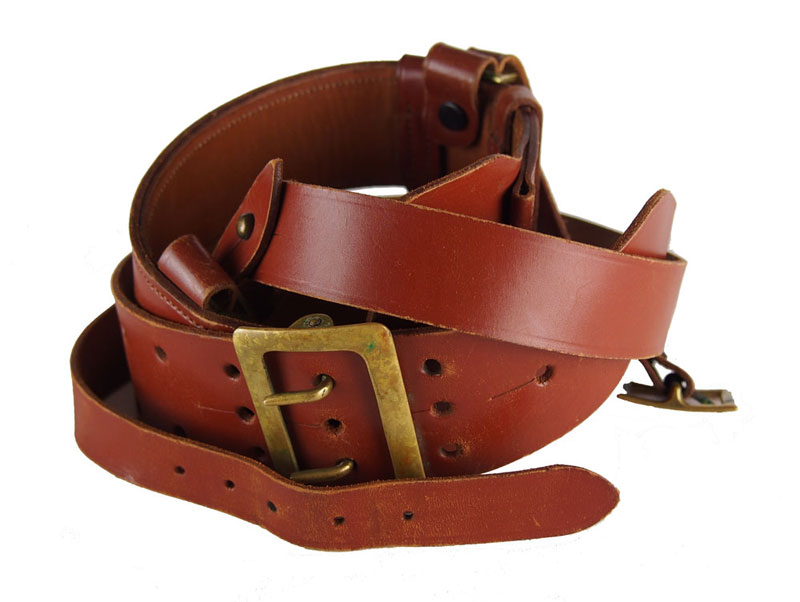 The Soviets adopted the Sam Browne style belt during World War II and used it throughout the Cold War. Offered here is a reddish-brown belt for a junior officer. The belt is in overall excellent condition and could be displayed with any Cold War era officer's tunic.
Price $30 plus shipping
Soviet Cold War Officer's Belt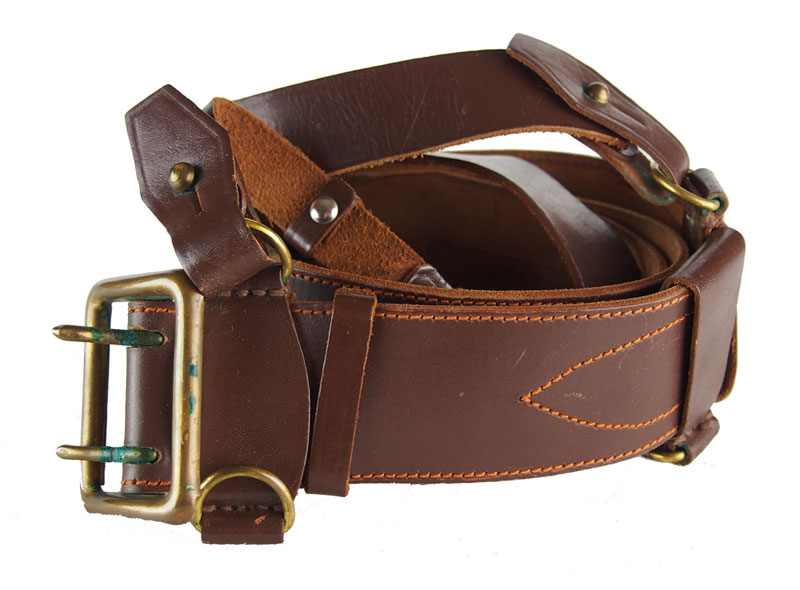 Here is another Soviet used Sam Browne belt, this one in dark brown leather. It is in excellent condition overall.
SOLD
Venezuelan Police Sam Browne Belt
Here is something you never see – a Venezuelan Police belt, likely from the 1950s. This came out of an old collection and has an old tag that dates it to 1953! This belt is certainly something different and is in excellent condition. I'm not sure who might need one, but it is priced to sell and this is truly the only one I've ever seen!
Price $30 plus shipping
French or Italian Sam Browne Belt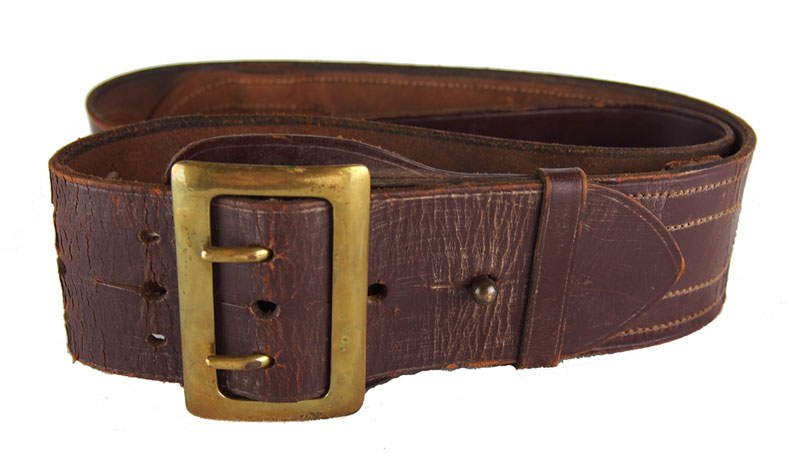 Numerous countries utilized the Sam Browne belt and it is hard to always nail down where these came from. Here is a good clean belt that is likely French or Italian. It could be used for display with just about any European officer uniform from the WWI to Cold War era.
Price $20 plus shipping
Japanese Officer Bullion Shoulder Boards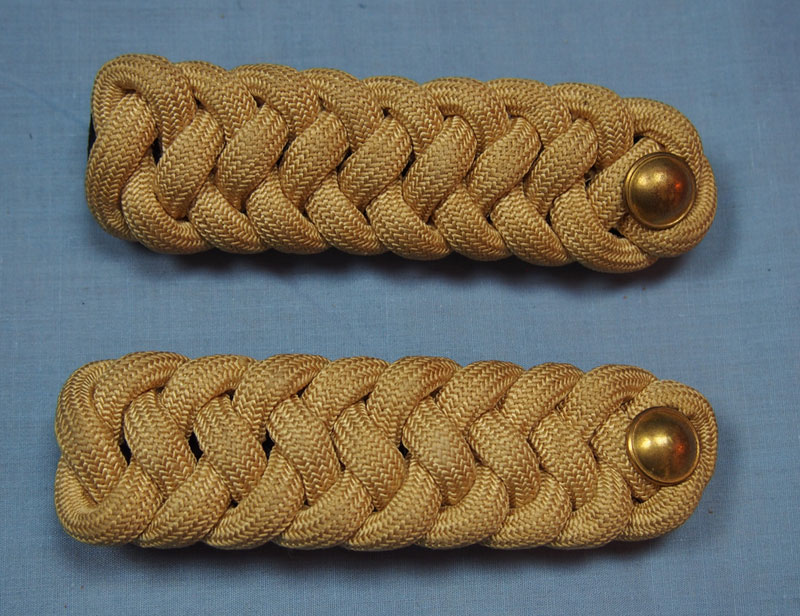 Offered here are a pair of World War II Japanese shoulder boards. I'm not entirely sure of the rank, but these appear original and unissued. These are in excellent condition! I've tried to price these accordingly so maybe you can score a deal while I'm asleep on the price.
Price $125 plus shipping
(Click images below for closer view)